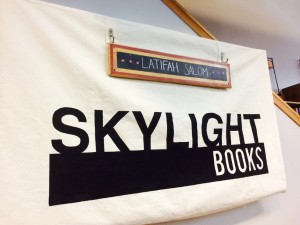 A wonderful evening at Skylight Books. My favorite bookstore! Having my debut novel launch party there was truly a wish come true.
I wanted to eat every one of these lovely macaroons, in a shape of a cake house! But alas, most of them were all gone by the time I finished signing.
Immensely grateful to my friends and family who came in support of my debut novel. Although I was nervous, once I started it was a lot of fun! Might even even enjoy more readings in the future, should I be so fortunate.